Welcome to the Alumni Association!
On Dec. 17, The University of Toledo celebrated 1,852 graduates for successfully completing their various academic pursuits.
"The Class of 2022 has the unique opportunity to add their names to the list of UToledo alumni at an important moment in our history as we celebrate our 150th anniversary," President Gregory Postel said. "Congratulations to all of our graduates on earning their college degree from UToledo in the year of our sesquicentennial. We are proud to celebrate their successful personal and academic journey."
Dec. 2022 graduates receive a one-year complimentary membership to the Alumni Association! Membership cards will be mailed out in February. To ensure your card is mailed to your current address, click here to update your information.
Joining the network of UToledo alumni are two outstanding students who stepped out of their comfort zone so that they could make a positive impact on their community:
Aastha Bhavsar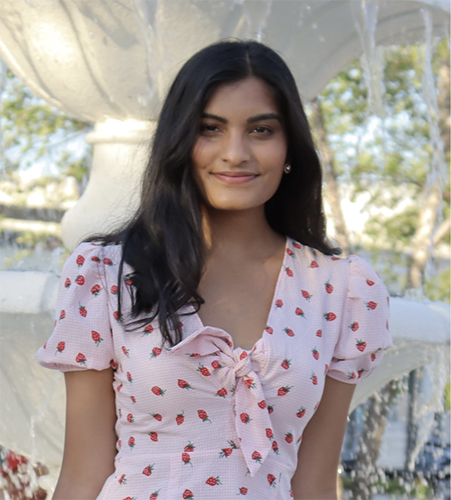 Bhavsar believes everyone deserves to feel safe in health care. Before attending UToledo, she spent five years learning Spanish in high school and achieved the Ohio Seal of Biliteracy in Spanish. During her undergraduate studies, she volunteered as a receptionist at a community care clinic when one interaction with a patient changed her entire college trajectory. A frantic patient who was unable to speak English approached her at the front desk, and Bhavsar felt unsettled when she couldn't understand some of the medical terminologies the patient was asking about.
After discussing various ideas with her family and friends, she founded the pre-health campus organization Spanish Medica.
As president of Spanish Medica, her goal is to help pre-health students learn and practice Spanish medical terminology to reduce language barriers in healthcare and recognize and reduce cultural health disparities through philanthropy.
"I think it is really important because that patient-physician interaction creates trust, and one way to build that is through speaking the same language," she said. "I think even a few phrases that can help the patient understand their condition better can allow them to navigate their care better."
Read Aastha Bhavsa's full story here.
Mitchell Grilliot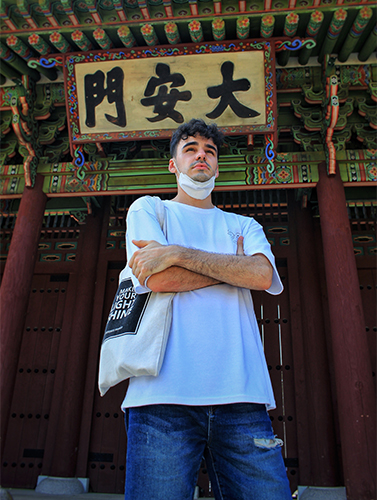 Mitchell Grilliot was not the first student to switch college majors, nor will he be the last, but his path to finding his passion is certainly unique.
After three semesters at the College of Engineering, Grilliot realized he didn't enjoy coding at all. In a quick attempt to find a new career path, he switched to the Judith Herb College of Education.
Three semesters into his teaching journey, Grilliot stumbled upon a work-study opportunity called the TaLK (Teach and Learn in Korea) program. Although it has since been shut down, it was created by the Korean Education Department to give students in rural communities in Korea the opportunity to learn English from a native English speaker.
"I began to self-study Korean and I fell in love with it," Grilliot said. "I looked into the food, culture and way of life there and wanted to experience living there for myself."
After being accepted into TaLK, Grilliot put his college experience on hold and moved to Korea for a year and a half.
"It was so impactful to my life and my view of the world," Grilliot said. "I was placed in a city named Buan. The school where I taught at that time had a whopping 30 students across grades 1 through 6. I was given a rural, real experience in Korea and it was fantastic."
Read Mitchell Grilliot's full story here.
The Alumni Association is excited to meet all of our new graduates as we continue to serve as a resource for alumni wishing to stay connected to their alma mater. Congratulations!