Your Alma Mater / Off to A Great Start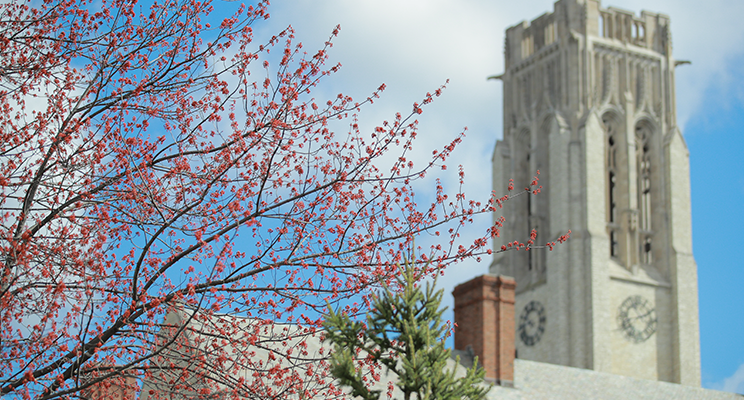 Spring has finally arrived and the weather has begun to break in northwest Ohio, with an abundance of sun and rising temperatures. As the trees and flowers begin to bloom on our beautiful campus and students begin to prepare for final exams, excitement is in the air. This year has been amazing and we're just getting started:
President Postel delivered an exciting and optimistic State of The University address.
Through the generosity of 3,233 donors, we set a Day of Giving fundraising record of more than $1.9M— thank you!
Our men's and women's basketball teams combined for 55 wins, tied for second-most in the country.
The Alumni Association has hosted more than 47 events since Jan. 1, including events in Cleveland and Columbus (OH), Ft. Myers and Tampa (FL), Phoenix (AZ), Raleigh (NC), San Antonio (TX), and Seattle (WA).
We will welcome more than 2,300 new graduates to our alumni family in May, bringing our total living alumni to more than 170,000 worldwide!
We also welcomed to Rocket Nation:
There's much more to come and we look forward to engaging with you as we move forward. Stay safe and stay well!
William L. Pierce '99, '09
Associate Vice President of Alumni Engagement
Executive Director and Lifetime Member of The University of Toledo Alumni Association