Alumna Earns Spot for 2022 Olympic Games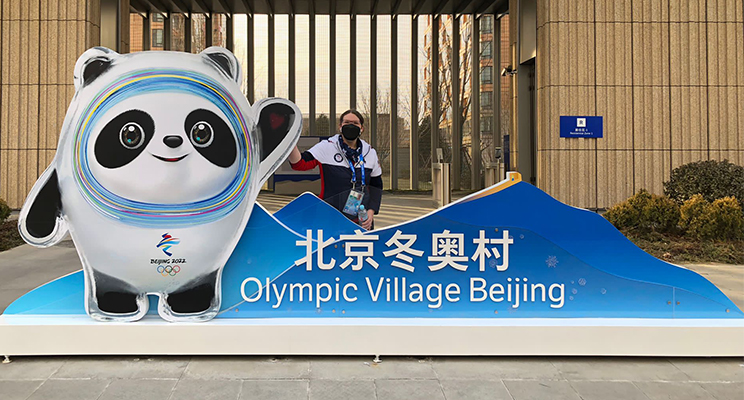 While most of us enjoyed the Beijing 2022 Olympic Games from the comfort of home, one Rocket alumna had a front-row seat to this year's games as the physician for the U.S. Figure Skating team.
During her time at The University of Toledo, Kristin Abbott '09 enjoyed all the opportunities and amenities available to UToledo students. She specifically looked forward to spending Saturday afternoons cheering on the Rockets football team in the Glass Bowl with her fellow Rocket sister, friends and family.
She currently works as the medical director at Northwestern University's student health clinic, offering both primary care and sports medicine care to students. Her previous role was as team physician at Northwestern for eight years.
"I love building the patient-physician relationships with my student-athletes and the general student population, especially learning about their own goals for after graduation," says Abbott. "Helping students achieve physical and emotional health to succeed academically is especially rewarding."
She also enjoys sharing her passion for family medicine and sports medicine with residents and fellows who rotate through the Northwestern sports medicine clinic each year.
Abbott's passion started in the COMLS anatomy lab, which led to a strong interest in musculoskeletal form. This developed the basis for her sports medicine career. Opportunities to further explore sports medicine through student organizations created a desire to care for student-athletes and the active population. While reflecting on her time in medical school, she recognized her faculty mentors who guided her to the field of family medicine and encouraged her to follow her dream of supporting athletes at the Olympics.
In 2022, her dream became reality.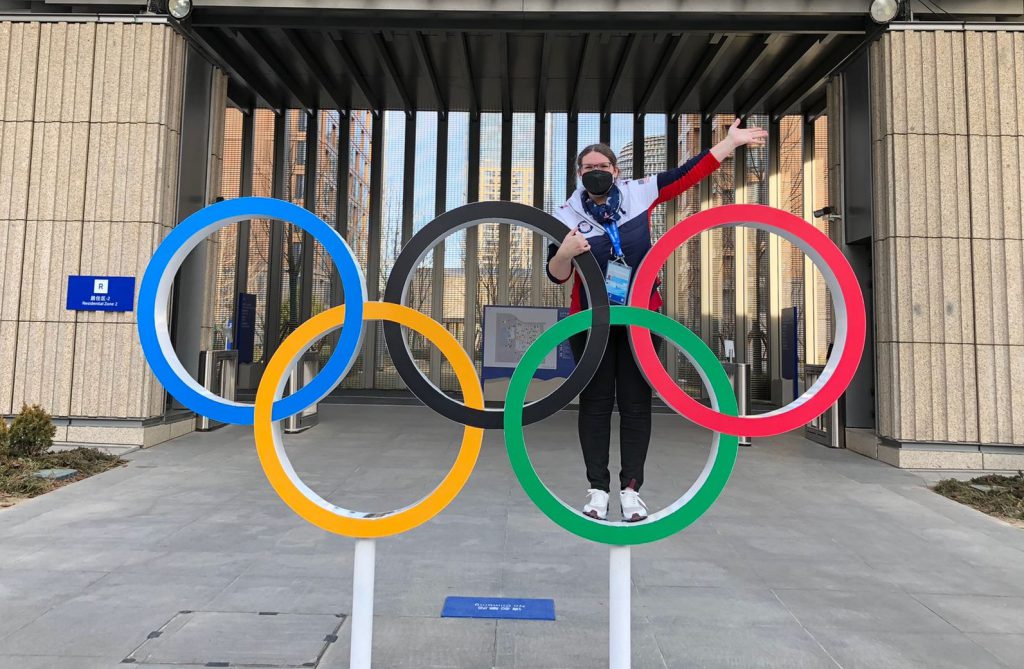 The U.S. Figure Skating program selects a physician and physical therapist from a pool of medical volunteers who have served the elite athletes for several seasons. Abbott was selected to support the team in Beijing.
While a medical resident, Abbott provided medical coverage of local figure skating events. She also attended the World Junior Synchronized Skating Championships alongside the program director of her sports medicine fellowship training program. She continued as a volunteer physician with the U.S. Figure Skating team after those formative experiences, and later served as chair of the Sports Science and Medicine Committee. As the COVID-19 pandemic shut down events across the country, Abbott helped support new protocols and mitigation measures for U.S. Figure Skating events and prepared Team USA athletes to travel to international competitions when they resumed the Olympic season.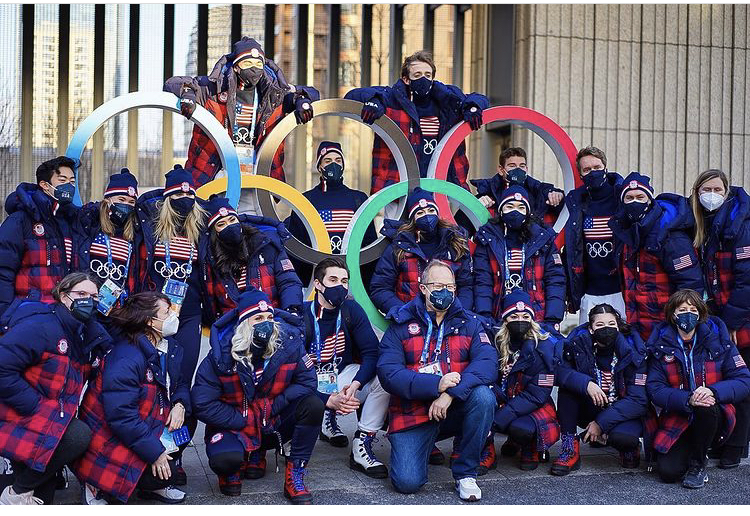 "Beijing 2022 was certainly unique," notes Abbott. "COVID protocols and a reported positive drug test of a Russian figure skater threw a lot of challenges at our team, but I was proud of the way our team leaders, physical therapist, sport psychologist, dietitian and logistics coordinator all worked together to provide care and support to the athletes competing."
"Working together with an incredible support team to help our athletes succeed on sports' highest stage is a memory I won't soon forget."