---
*Annual Alumni Association Member
**Lifetime Alumni Association Member
Faculty, staff and friends
**Anthony Bassett ('90) has been elected the 2022 President of the Northwest Ohio Realtors board. Licensed since 2002 with Danberry Realtors, he is among the region's top-producing agents and also serves as an assistant manager.
---
1980s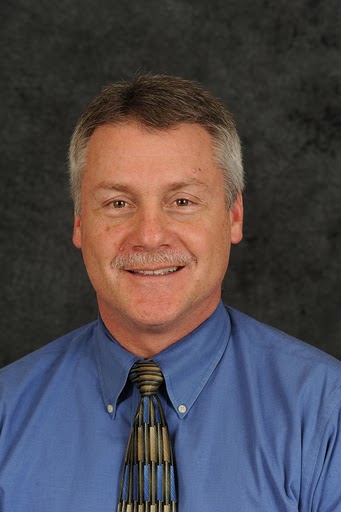 Daniel Krinsky ('81, '84, '84 MSP) was elected to a third term as Trustee representing District 11 for the Ohio Pharmacists Association (OPA). He is also a member of OPA's Legal and Regulatory, Pharmacy Economics and Practice Advancement and Innovation Committees and OPA's Ad Hoc Committee on Work Force Issues.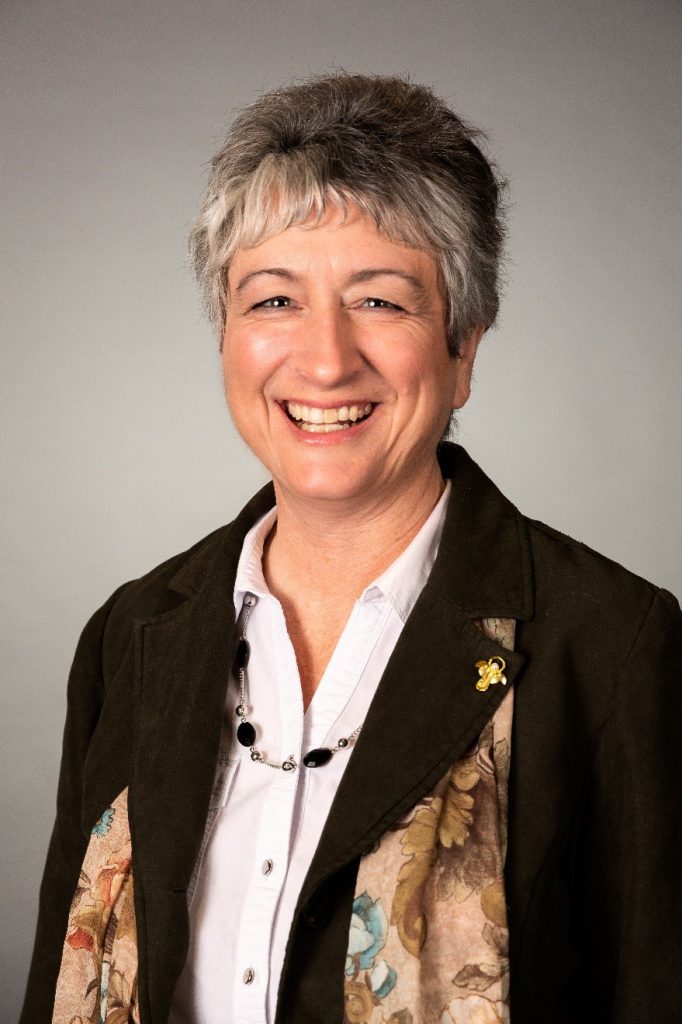 *Tamara Norris ('87, '06 MBA) was appointed as the vice president of workforce development at the Cherry Street Mission Ministries. She will elevate programs that provide training and personal plan development to students. She appreciates the opportunity to grow as a leader and bring her talent and experience to Cherry Street to help reverse the cycle of poverty in our community.
Thomas Thebes ('81 MBA) was named CFO at HDT Global. His work in the finance industry has been published in TQM News and Controller Magazine. Thebes brings nearly 40 years of financial and operational management experience in the manufacturing and defense sectors to his new role at HDT.
---
1990s
**Susan Abu-Absi ('96, '96) has been appointed chief technology and manufacturing officer at
2seventy bio, Inc. She brings more than 20 years of experience in biologics and cell and gene therapy process development and manufacturing.
Steven Clouse ('94 JD) was sworn in as Judge of Noble Superior Court, Division 1 in Noble County, Indiana, after being appointed by Indiana Governor Eric Holcomb to serve the unexpired term of a retiring judge. Clouse is the 4th judge of this Court, which was established in 1983.
Earl Fernandes ('94, '94) Reverend Earl K. Fernandes, a priest of the Archdiocese of Cincinnati, will take over as the 13th Bishop of the Catholic Diocese of Columbus. Fernandes has 20 years of experience serving his community through his work as a dean, pastor, associate professor, high school teacher, retreat leader and more.
**J. Robert Shindell ('95) received the 2022 Rising Star Award in Business from Southern New Hampshire University. He is also the recipient of the 2022 Baccalaureate/Graduate Degree Teaching Excellence Award (Region 1) from the Accreditation Council for Business Schools and Programs.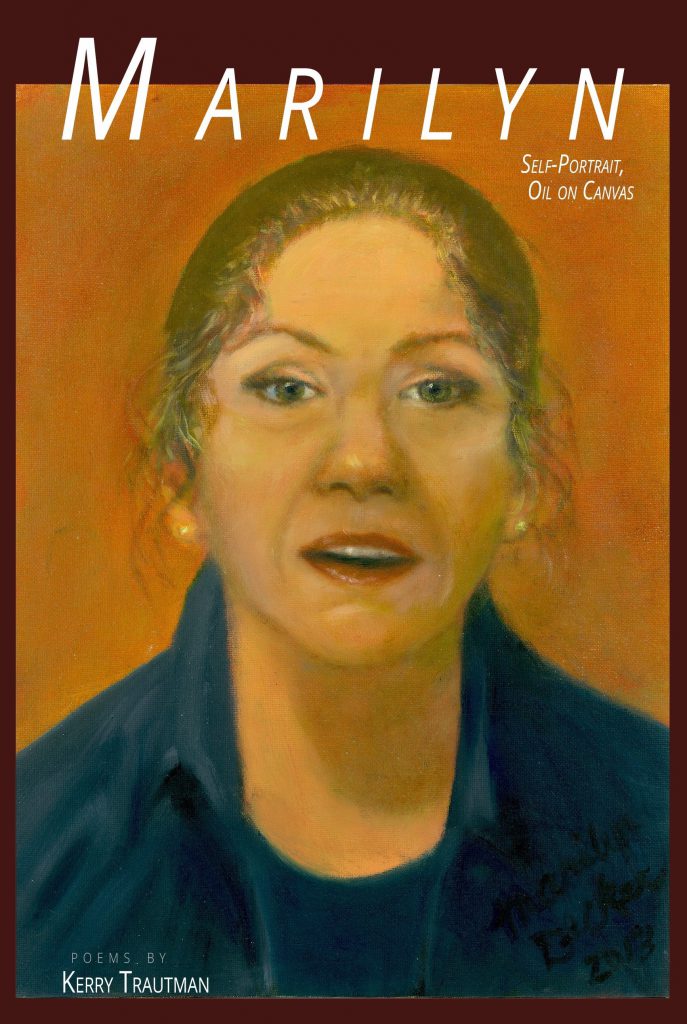 Kerry Trautman ('98, '98) has published her sixth book of poetry, titled Marilyn: Self-Portrait, Oil on Canvas. The book contains twenty-two ekphrastic poems inspired by a self-portrait painted by Toledo artist Marilyn Decker. Trautman has been published widely in international anthologies and literary journals. She is active in the Ohio poetry community, participating in events such as Artomatic-419, Back to Jack and the Columbus Arts Festival.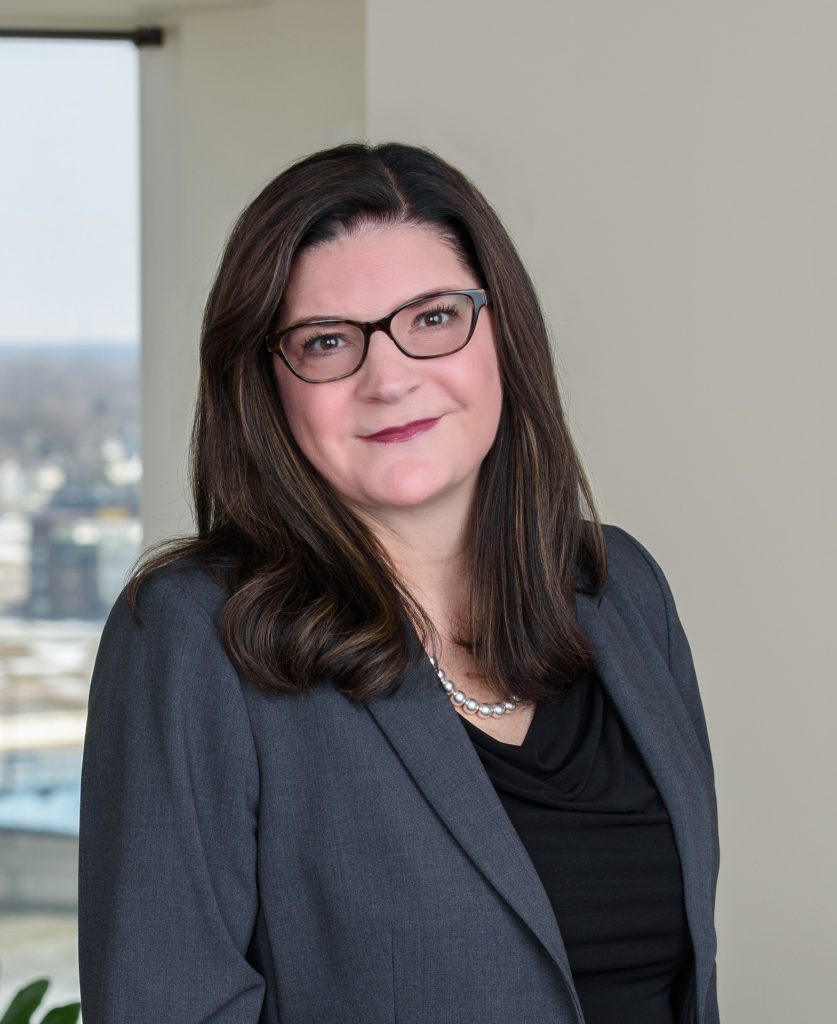 Kelly White ('92, '06) joined RCO Law as a paralegal in the healthcare and medical malpractice practice group.
---
2000s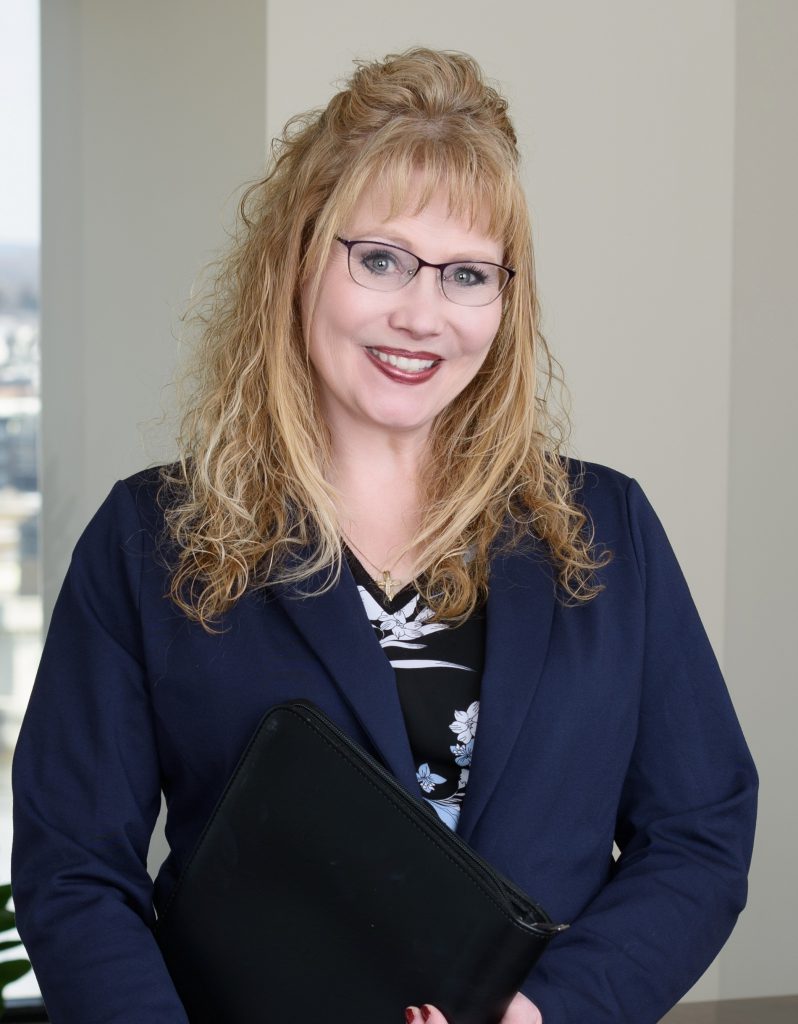 Christina Adam ('06) joined RCO law to assist with the administration of trusts, estates and business transaction matters. Chrissy especially enjoys providing support to clients and their families during difficult times, helping them to navigate the various stages and challenges presented when settling an estate.
Jeffery Barror ('00) has been appointed as the new director of operations at Genacross Lutheran Services. Barror will oversee the ongoing operations and development of the senior care line of service.
Robin Charney ('07 MA) was honored by the YWCA of Northwest Ohio in the Annual Milestones: A Tribute to Women Awards 2022. Robin was recognized for her work in social services and her ongoing commitment to the advancement of health equity in northwest Ohio.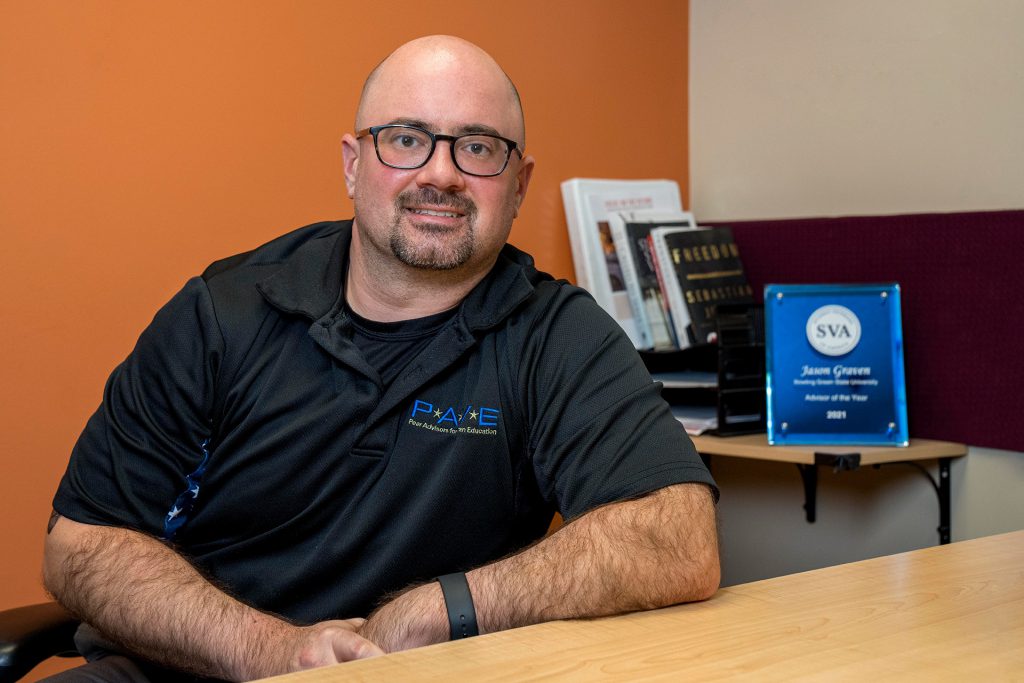 Jason Graven ('09, '12 MBA) was recently named the Student Veterans of America advisor of the year for his outstanding work with Bowling Green State University's chapter. In his free time, Graven is also the executive director of Task Force 20, a local nonprofit dedicated to helping veterans overcome the effects of PTSD through physical fitness.
Irma Olguin ('04) was inducted into the Red Shoe Movement Hall of Fame 2022, which celebrates people who are actively working to create inclusive cultures both in the workplace and in the world at large. Olguin is the CEO and co-founder of Bitwise Industries, a company focused on connecting people from marginalized communities and stories of systemic poverty to skills and resources necessary to access opportunities in the tech industry.
---
2010s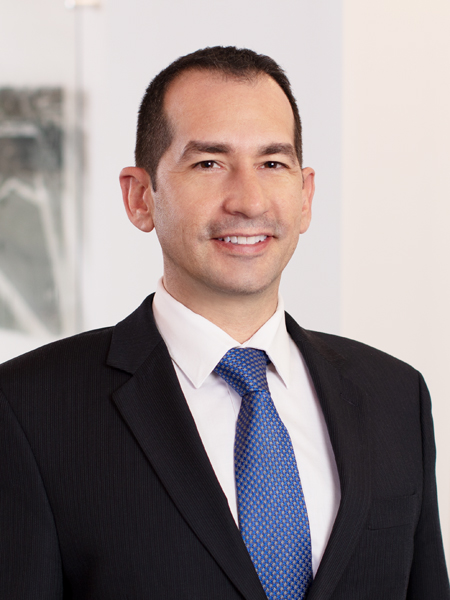 John Dombrowski ('13 JD, '13 MBA) was recently named a partner of Shumaker law firm. He is a member of the Corporate, Tax and Transactions Service Line in the Schumaker Toledo office.
Arasin Hughes ('14) was named the new executive director of Main Street Ravenna. In her new role, she will oversee programs such as the Downtown District Plan and the Main Street Mile, a one-mile loop of downtown that focuses on the businesses, restaurants and history of downtown.
Niyah Walters ('15 JD) recently worked on a large piece of utility law legislation that would create a nuclear subsidy in the state. Niyah is committed to making a difference in the Columbus community. She is vice president of the Columbus Urban League Young Professionals and previously served as the secretary and the YP Weekend co-chair.
---
2020s
*Bradley Belisle ('20, '21), U.S. Coast Guard Lieutenant, will assume command of the Coast Guard Station in New London, Connecticut, on Aug. 3. LT Belisle's most recent assignment was Coast Guard Sector Lake Michigan's Incident Management Division and Command Center.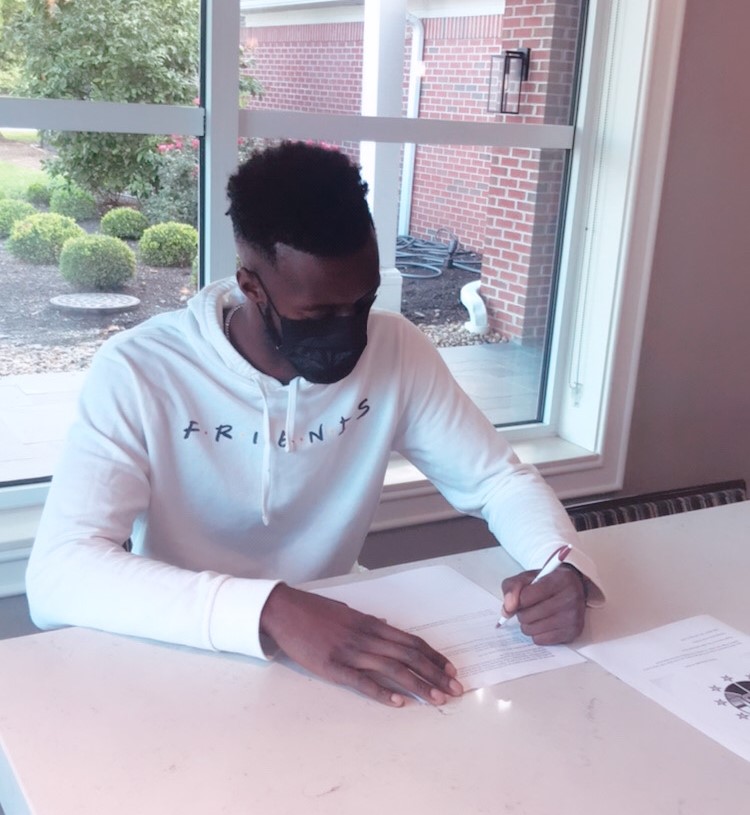 *Kenneth Proby ('21) signed his first contract to play professional basketball overseas in Praia, Cabo Verde. During his time at UToledo, Koby was a practice player for the Toledo Woman's basketball program and enjoyed being around the sport and the student-athletes.