Career Corner / The Power of Mentorship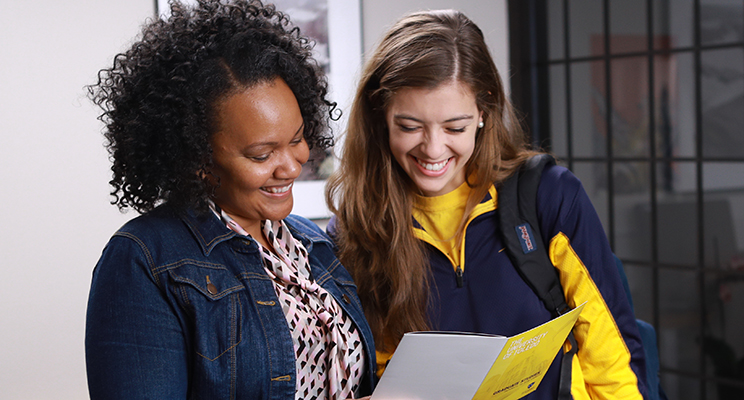 Do you have a mentor? Do you know what having a mentor means?
If not, stay tuned – and get one! Having a mentor is like having a career coach right by your side – without the cost. Your mentor is someone whom you can go to ask career questions, discuss long-range career planning, ask for advice on day-to-day experiences, a person that you look up to professionally – a person who might be working right beside you. But if you don't have someone in your office or professional circle that serves as that "go-to" person, choosing a mentor can be a tough call.
Where Are You Headed?
When looking for a mentor, first think of your goals. Where do you want to be in five, 10 or 15 years? Find someone who is doing just that. It doesn't have to be someone who works with you, or above you now.
If you are a recent graduate, you may have to do some searching once you figure out where you would like to be working or what position you would like to have. Start by researching that company or profession, find someone who matches your criteria and reach out to them. Send an email and attach your resume. Ask for a one-on-one meeting where you can pose some questions and get to know the potential mentor and how they got to be in that position. And ask if the person is willing to serve as your career guide.
If you are established in your career, you can start by having a conversation with your current supervisor or a member of your company's human resources team. Outline how you would like to elevate your professional and even personal development. This will begin a dialogue of the resources and potential mentors available to help you reach those goals.
Be Bold
If this kind of direct approach is not your style, try other avenues. There are plenty of networking opportunities around your community. Your local Chamber of Commerce or young professional groups allow for the opportunity to network and get involved. Also, engage with the UToledo Alumni Association through events and LinkedIn.
The key here is not to be shy, use this time to ask some questions and connect with others who share your career goals. Once you have made the initial connections, it will be easier to reach out through email or a phone call to arrange that mentoring conversation.
Patience Is a Virtue
Nobody expects you to wake up one morning and know exactly what you want to do and how to accomplish it. We need mentors, people who help us along our professional journeys. Mentors will not only help us build our confidence and resume but also our professional network. Your newfound mentor could become a future boss or supervisor who helped you navigate your way to career success.
Shannon Niedzwicki
Assistant Director of Internships and Employment Development
Career Services
The University of Toledo