---
*Annual Alumni Association Member
**Lifetime Alumni Association Member
Faculty, staff and friends
**Dr. Saleh Jabarin recently published his book, My Journey: Finding Relevance Through the Pursuit of Learning. The autobiographical account of his life began when he started writing memories down to share with his grandchildren. Jabarin tells the story of his experiences professionally, personally and in community involvement. He is a Distinguished Professor in the College of Engineering at UToledo who was granted emeritus status.

---
1960s
**Ron Brown (A/S '65, Law '68) announced his retirement in the summer of 2021. He has achieved many accomplishments through his professional activities, including publishing three books. Brown is also a nationally recognized labor arbitrator for local and national labor disputes.
---
1970s
**Dr. Robert C. Layman (A/S '78) was elected to the American Optometric Association board of trustees to the office of president in June 2021. He has served on the board since 2013. Layman is an owner of Pinnacle Eye Group in Lambertville, Mich. and Great Lakes Vision Care in Monroe, Mich. He and his wife, Barb, have four grown children and reside in Toledo.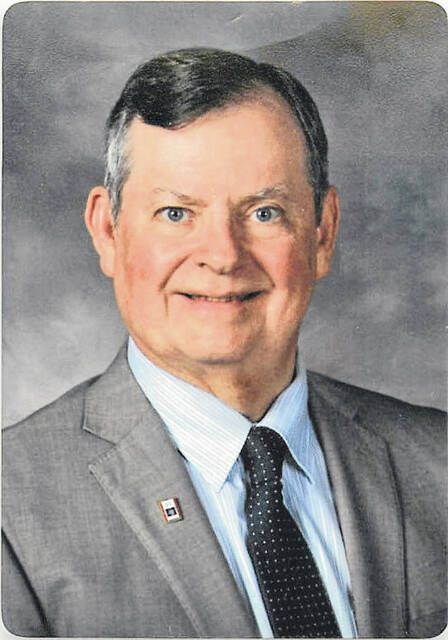 **Theodore O. Finnarn (Law '76) was reappointed for a record 46th year to the State of Ohio Current Agricultural Use Valuation Committee of the tax equalization division of the Ohio Department of Taxation.

---
1980s
*Dr. Don Batisky (MED '87) was featured in the summer 2021 edition of Emory Medicine Magazine with his reflection piece, Our Year of Living Dangerously. He is a professor of pediatrics in the School of Medicine and executive director of PreHealth Advising in the College of Arts and Sciences at Emory University in Atlanta.
*Hope Bland (A/S '89) was named the director of diversity, equity, inclusion and strategy for Lucas County Children Services.
Christopher Crawford (UTCTC '85, Eng '88) was appointed to the position of general manager of Process Systems Inc., in the Warren, Mich.-based division. He brings extensive engineering experience in pump, piping and process systems from decades spent in the refining/petro-chemical and automotive industries.
Tim Harrington (Bus '87) retired from The Ability Center in Toledo. He was an employee for 29 years, 22 of them as the executive director. The northwest Ohio agency strives to make the seven counties in the region the most disability-friendly in the country through advocating, education, partnering and providing services supporting people with disabilities. He played a pivotal role in the creation of the country's first bachelor's program of disability studies at UToledo.
Tammy Hughes (Ed '89) was inducted to the Distinguished Alumni and Friends Hall of Fame at Clay High School in Oregon, Ohio. She serves as the coordinator of gifted education in the Oregon City School District, the advanced placement coordinator and the district testing coordinator.
Terry S. Kline (Eng '84) was appointed to the strategic advisory board of Embark Trucks, Inc., a leading developer of autonomous technology for the trucking industry. The board will advise Embark on its overall business strategy. Kline is the managing director of TSK Technology Group, a consulting firm he founded in 2012, specializing in the connected vehicle industry.
*Paul Longenecker (A/S '82, MBA '89) is currently on sabbatical from Otterbein University and conducting research and teaching at the University of Szeged in Szeged, Hungary. He is teaching courses in the Institute of Psychology on leadership and wellness. Longenecker coordinated the American Summer Institute in Hungary in conjunction with the Great Lakes Consortium, City of Szeged, University of Szeged and the American Corner Szeged.
---
1990s
Lisa Baer (Law '94) was added to the expansion of the medical malpractice and professional liability practices at Eastman & Smith LTD in the Toledo office. She focuses her practice on litigation, claims management and insurance defense for physicians of varying specialties, nurses, hospitals, rehabilitation facilities and nursing homes.
Dr. William V. Mars (MEng '99, Ph.D. '01) is the founder and president of Endurica LLC, a company that focuses on applications in automotive light weighting and consumer electronics. Endurica announced a new feature in its Endurica CL fatigue solver: automatic block cycle generation. The feature enables users to extract a simplified durability testing schedule from multi-channel road loads recorded at the testing track.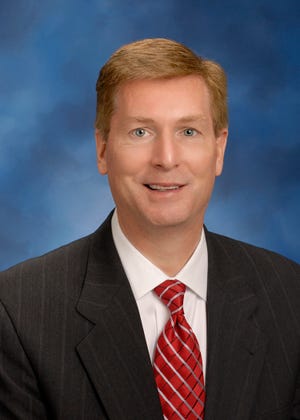 Greg Mather (MBA '91) is the new chief marketing officer at First Merchants Bank in Muncie, Ind. He previously served as CMO for large super-regional banks throughout the Midwest and Texas.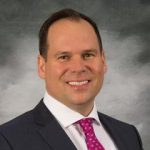 Dr. John F. Visintine III (MED '97, RES '01) is an obstetrician-gynecologist and maternal-fetal medicine specialist with Driscoll Children's Health System Maternal-Fetal Medicine in Corpus Christi, Texas.
---
2000s
Dr. Kunal Amin (Pharm '07, PharmD '09) was named to the 30 for the Future list by the Greater Akron Chamber. He is the vice president and director of clinical services for NEOvationsRx at Northeast Ohio Medical University. The 30 for the Future designation is given to young professionals making their mark on Greater Akron through leadership, mentoring and volunteerism.
**Jonathan Boyle (MBA '00, MBA '00) is an assistant professor in the Business and Accounting department at Carroll Community College in Westminster, Md.
Katie Harris (A/S '08, Honors '08, Law '11) is a new attorney at the Cleveland law firm Tittle & Perlmuter. She practices personal injury law.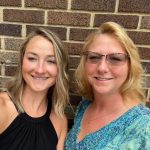 *Nicole (Mignano) Hauser (Bus '06, MS '10, FNP '21) and her mother, *Cheryl (Harvell) Mignano (MNRS '12, FNP '21) finished the nurse practitioner program and earned post-master's certificates together in May. Mignano worked for an airline for 17 years but wanted something more fulfilling. She then worked at UTMC as a nurse educator with her daughter. They decided to become nurse practitioners together, despite their busy schedules.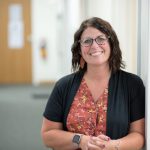 Kimberly Hills (PA '04) is a new physician's assistant at Pomerene Family Care in Millersburg, Ohio. She treats patients across the lifespan from newborns to geriatrics. Her key clinical interests include women's health and wellness, pediatric care and dermatologic procedures.
Seth McCloskey (Law '09) is a personal injury lawyer at the Law Offices of Steven C. Laird P.C. and recently earned board certification in personal injury trial law by the Texas Board of Legal Specialization.

Dr. Nicole Y. Payne (MED '03, RES '08) has been appointed to the medical staff of Berkshire Medical Center and to the provider staff of Physical Medicine & Rehabilitation Services of MBC as a fellowship-trained physiatrist.

Diana Rodriguez (HSHS '05, HSHS '07) has been a paralegal/administrative assistant for the U.S. Courts in the federal public defender division since 2008. She encouraged her husband, *Rodney Rodriguez (Bus '16), to complete his degree and now their son, Anthony Rodriguez, is a freshman at UToledo.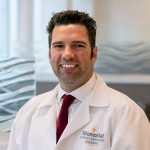 Dr. John Sutter (A/S '05) is a new primary care and family medicine provider at the Memorial Family Medicine Gateway practice, located in Marysville, Ohio. He places a high degree of importance on preventive care, including annual screenings and likes to work with his patients to develop customized healthcare plans.
Brett Wagner (Bus '09) was named a winner of the 4 Under 40 award from the Defiance Area Chamber of Commerce. The award recognizes four community leaders who live or work in the Defiance, Ohio area and have demonstrated outstanding leadership through business achievement or community service. He is the CEO and president of Wagner Metals Roofing & Remodeling.
---
2010s
Benjamin Fletcher (A/S '10) joined the Tempe Tourism Office as the finance and operations manager. He is responsible for the administrative operations, including all finance matters, policies and procedures administration, management of relationships and contract administration with suppliers.
Maj. Jonathon Hoover (Law '15, MBA '15) was assigned to the 434th Air Refueling Wing as the new full-time staff judge advocate general.
*Abigail Mathias (HHS '19) began a prestigious healthcare fellowship at Mercy Health. She was the president of the Healthcare Administration Student Association as an undergraduate at UToledo.
---
2020s
*Karlie (Lokuta) Perry (Bus '19, Honors '19) and *Mitchel Perry (HHS '18, MS '19) were wed on Oct. 2 in Rives Junction, Mich. Karlie is the advancement communications coordinator at The University of Toledo Foundation and Mitchel is a surveying technician at Glass City Surveying. The couple resides in Toledo and will honeymoon in Punta Cana this December.