Career Corner / UToledo Continues to Provide Virtual Career Resources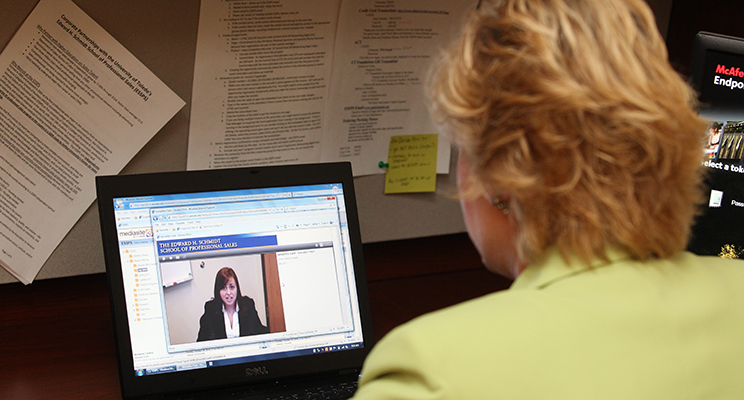 In the latest example of how UToledo continues to assist alumni during challenging economic times, the John B. and Lillian E. Neff College of Business and Innovation hosted its spring 2021 Virtual Job Fair Feb. 25.
The Virtual Job Fair provided alumni with the opportunity to connect with multiple recruiting organizations and help expand their job search from the comfort of their computer.
Over 70 employers attended, with 400+ business students signing up to meet with them. Companies looking to hire Business Rockets during this event included 3M, Amazon, Marathon, Owens-Illinois, Dana, ProMedica and Savage and Associates.
This is the second time that the college has offered a job fair in a virtual format. The first occurred in the fall of 2020, and provided participants an opportunity to adapt to a virtual setting. The Neff College of Business and Innovation aims to build upon this momentum and provide an even better experience for all parties involved.
The college's Business Career Programs Office hosts bi-annual job fairs, with accommodations due to COVID-19. It remains dedicated to helping alumni with a variety of career assistance, including resume critiques, interview coaching and assistance with job search strategies via phone and video conferencing.
For more information, contact businesscareers@utoledo.edu.