Career Corner / November 2020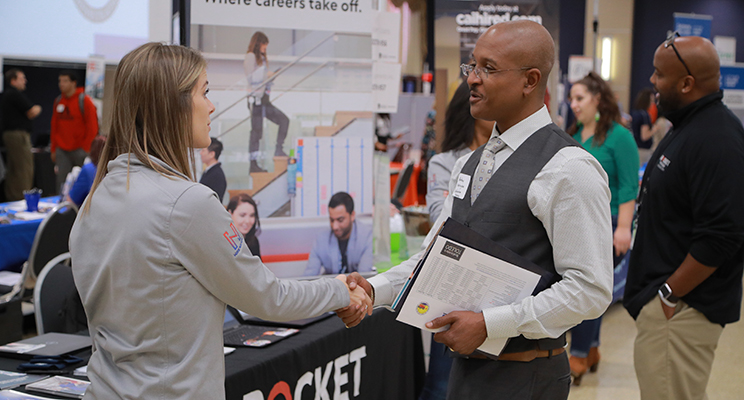 Searching for a job can be a daunting task, especially if you have not job hunted in several years. Multiple things have changed as recruiters are now looking for more than just a degree. There are new software platforms, Application Tracking Systems, which assist recruiters in reading and processing applications. Virtual interviews are more popular than ever due to the pandemic, and virtual networking via LinkedIn and other social media has drastically increased.
Now that the demands are different for job seekers, it can be challenging for seasoned professionals to navigate the job market. However, there is a positive element for professionals, which is their arsenal of skills and experiences that recruiters ultimately want. Knowing how to articulate your background can be challenging, but the Career Services office has put together a few tips to help you put your best foot forward in the new digitally focused job market.
Applicant Tracking Systems (ATS) have been around for several years now; however, such platform utilization has increased drastically over the past few years. Human Resources use ATS as a database to process multiple applications for hiring consideration. The system reads applications for keywords and uses "knock-out" questions to weed out unqualified applicants.
To combat this, we recommend job seekers read job descriptions carefully and highlight keywords (e.g., operations, analytical, customer services, consulting) that outline what employers are looking for in a qualified candidate. Use identified keywords in your resume and cover letters to highlight your skills and accomplishments. After completing this process, you will increase your chances of moving to the next hiring phase by matching the employer's criteria in their job posting. This type of customization will bring you one step closer to getting an interview.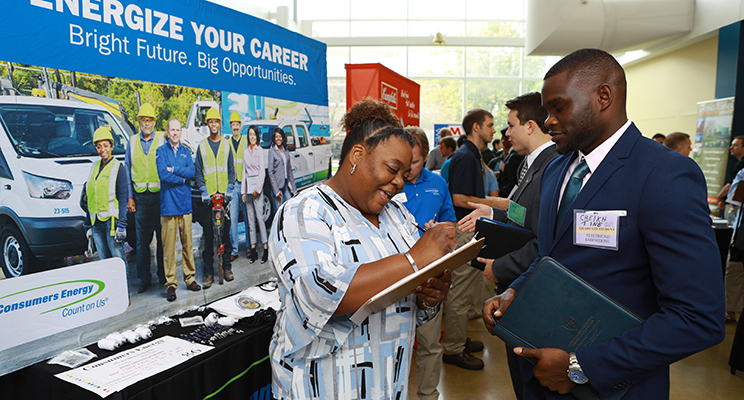 Speaking of interviewing, it too has changed, mostly due to the pandemic. We will specifically cover the ins-and-outs of participating in a virtual interview in a later article, but there are a couple of things to consider. Now that it has become increasingly more likely that you will interview virtually, remember that your skills, experiences, and personal brand should be on display.
As you prepare for a virtual interview, write down notes of your key accomplishments, assets, and skills. You want to articulate your brand in your interview (who you are related to the industry you are applying to), which will match your abilities to the open position. Don't be afraid to show your personality and passion for working. This process can be problematic in the virtual setting; however, practicing will help you convey the message.
Networking has always been an excellent way to meet new people and find exciting opportunities when searching for a new position. Now that in-person events are non-existent, virtual events have stepped in as a key replacement. We recommend updating your LinkedIn profile with new information and recent professional photo. If you can indicate on your profile that you are seeking new opportunities, please do so.
Next, attend virtual events — the UToledo Alumni Association has plenty of fun events here — and set a goal to meet at least two new people, introduce yourself, and mention that you can be contacted via LinkedIn. As a follow-up, locate and "connect" with your new acquaintances via LinkedIn. Remember to send a message reiterating where you met, and it was great meeting them. If you see an open position that interests you at their place of employment, don't hesitate to inquire about it from your new connection.
Acquiring a new position is challenging, especially with recruiters utilizing new ways to fill their positions. We have briefly outlined a few strategies to use in your search, but there are plenty of additional details to consider. The Career Services office is prepared to assist along the way.
Schedule an appointment by reaching out to us via email at careerservices@utoledo.edu or by phone at (419) 530-4341.
Happy job hunting!
Davlon Miller
Assistant Director of Career Development
University of Toledo Career Services