---
*Annual Alumni Association Member
**Lifetime Alumni Association Member
1990s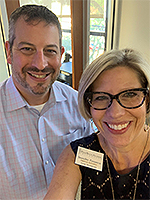 **Dr. Robert Shindell (Ed '95) and Jennifer Fonesca (MEd '95) teamed up and reunited after more than 20 years to host a total internship management workshop at Palm Beach Atlantic University. Fonesca serves as the destiny activator and assistant director of career development at the university. While at UToledo, Shindell was president of Pi Kappa Phi and Fonesca was the assistant director for McComas Village in Residence Life.
2000s
Justin R. Blume (Law '07) was appointed a member of the Commission on Certification of Attorneys as Specialists by the Supreme Court of Ohio.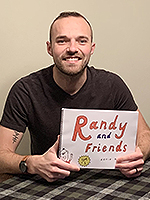 Kevin Moran (Bus '06, Bus '06, Honors '06) recently released a children's book series on mental health, "Randy and Friends." The books allow children to identify with Randy's emotional experiences and aid children in understanding themselves further.
2010s
Daniel Woodcock (Bus '14) is the newly-elected president of the Toledo Area Regional Transit Authority (TARTA).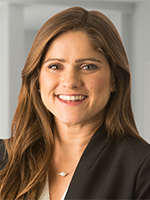 Nicole Macut (NSM '13, NSM '14) joined the Dallas law firm Polsinelli as an associate in the medical devices and mechanical engineering patent prosecution practice.
*Katherine Elmlinger (MEd '16) and Bryan Nobles were united in marriage on June 29, 2019, at St. Mary's Catholic Church in Clyde, Ohio. Katherine is an intervention specialist with Norwalk City Schools, and Bryan is employed with Bassett's Market in Bellevue.