Your Alma Mater – December 2019
Rockets are Empowering Change
As we enjoy the holiday season, this is a perfect time to thank you for choosing UToledo for your education – and for helping to fuel our continued success and momentum. Our campuses are excited to start 2020 strong, thanks to your support.
I'm also thankful for the opportunity to lead this great University that is doing so much to serve our community. We have bold leaders among our faculty, staff and students who see a need and find a way to respond.
UToledo is working side by side with our neighbors to make real progress on urgent public health issues.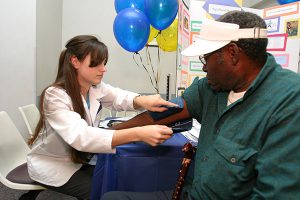 The opioid crisis in our country — and Ohio in particular — is negatively impacting our health and well-being. In addition to the enormous human toll of opioid abuse, addiction and overdoses, it also has an economic impact. A recent analysis by our experts found the economic impact of the opioid epidemic as it relates to overdose deaths in metropolitan Toledo totaled $1.6 billion in 2017. This is important information to evaluate the effectiveness of our response and to advocate for additional resources to address this epidemic.
And I'm proud to highlight the ongoing contributions of students in our CommunityCare and legal clinics, which together are providing thousands of hours each year in much-needed healthcare and legal services to those in our community who cannot afford them. Medical students help 2,500 uninsured visitors each year and law students last year provided more than 3,000 hours of legal services.
We're recruiting and graduating successful students whose abilities benefit our region's neighborhoods and cities. I can't wait to see what they bring to our family of Rocket alumni.
Go Rockets!