Meet the 2023 Distinguished Alumni Award Recipients
The University of Toledo Alumni Association will recognize its distinguished graduates at the Homecoming Alumni Gala on Friday, Sept. 29, at 6 p.m. in Thompson Student Union Auditorium.
Tickets for the gala are $35 per person and may be purchased using the button below or by calling the Office of Alumni Engagement at 419.530.2586. The deadline to purchase tickets is Friday, Sept. 22.


In addition to honoring alumni from UToledo's colleges, each year three alumni are selected for the Alumni Association's most prestigious honors: The Gold T, Daniel Saevig Blue T and Edward H. Schmidt Outstanding Young Alum awards.
Gold T Award
The Gold T award is presented to a University of Toledo graduate in recognition of outstanding achievement in his or her field of endeavor, while providing leadership and noteworthy service to the community.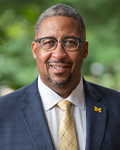 The 2023 Gold T award will be presented to Dr. Martino Harmon '87, '98, '13, who has dedicated his career to improving college students' well-being. He has made an impact at institutions including Iowa State University, Cincinnati State Community College and UToledo. He currently serves as the vice president for student life at the University of Michigan (U-M) in Ann Arbor, MI.
As a senior leader at one of the leading public institutions in the country, Dr. Harmon has helped to transform U-M's approach to holistically addressing student health and well-being, leading to the formation of a collective impact group and the signing of the international Okanagan Charter for health-promoting universities.
Daniel J. Saevig Blue T Award
The Daniel J. Saevig Blue T award is presented to a University of Toledo Alumni Association member and UToledo graduate who has made outstanding contributions to the progress and development of the Alumni Association and the University.
Barbara Floyd '80, '82, '89 served UToledo for 31 years as the University archivist and director in the Ward M. Canaday Center for Special Collections. Upon retirement in 2017, she was granted the title of
Professor Emerita of Library Administration.
As the University archivist, she collected and preserved the University's rare books, manuscripts and archives. She worked to expand the center's collections to include the historical records of many Toledo corporations, and organized more than 20 exhibitions that interpreted the center's collections for the general public. Many exhibits received national awards.
Edward H. Schmidt Outstanding Young Alum Award
The Edward H. Schmidt Outstanding Young Alum award is presented to a University graduate who is 40 years of age or younger in recognition of outstanding achievement in their career while providing leadership and noteworthy service to the Alumni Association, University or community. This award is named in memory of Ed Schmidt, a 1942 alumnus and a longtime supporter of The University of Toledo and its Alumni Association.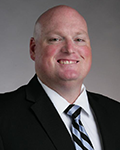 Joel Whitcomb '09, '11, a proud veteran of the United States Navy, was a founding member of the UToledo Student Veterans of America and would later serve as president. He has served on the advisory board of the UToledo Military Service Center, Heroes in Action and Task Force 20. Additionally, he has also volunteered countless hours with Operation Enduring Warrior, Wreaths Across America, Honor Flight and The Cherry Street Mission.
College Distinguished Alumnus Awards
College of Arts and Letters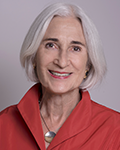 Patricia Levey '72 spent her career as a graphic designer and production artist, a creator of large-scale fabric hangings for public and corporate buildings, and as a volunteer committed to the service of many nonprofit organizations. She is currently the co-chair of the Art in Public Places Committee for the City of Toledo. Her belief in enriching the lives of others through the beautification of the community with public sculptures directs this work.
John B. and Lillian E. Neff College of Business and Innovation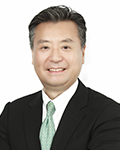 Michael Chung '87, '91 is the current economy and commerce officer for the Republic of Lithuania. In this role, he develops bilateral economic cooperation and various investments between the Republic of Lithuania and the Republic of Korea.
Chung also served as the first CEO of AIG United Guaranty in Seoul, South Korea. His mission was to establish the first mortgage and credit insurance company in Korea, where there was no such insurance regulatory licensing chapter existed. Michael made a successful regulatory lobby and established the first licensed mortgage and credit insurance company in Korea.
College of Engineering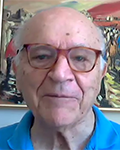 Carmine Vittoria '62, '64 is a distinguished professor emeritus from Northeastern University (NU). He taught at NU's College of Electrical Engineering for 35 years where he taught classes in electronic circuits, circuit analysis, motors, electromagnetics and more. At NU, he established a world-class laboratory for developing new materials grown at the atomic scale.
Vittoria holds more than 25 patents and has authored more than 500 publications in major scientific journals. He also serves as president of Purpo Inc, which provides consulting services regarding material science, and microwave, electronic, recording, computer and optical technologies.
Judith Herb College of Education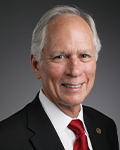 J. Lee Johnson '99 is a Toledo native and proud Rocket, with a long history of involvement in postsecondary education and his community. Lee was a UToledo Alumni Association Board member from 2010–19, and UToledo Foundation Board member from 2017–18. He is the current treasurer and senior vice president of business and finance for Siena Heights University in Adrian, MI.
He is a mentor and respected peer reviewer and team chair for the Higher Learning Commission (HLC). His experiences include accreditation reviews of all types of institutions. His community involvement includes Hospice of Lenawee County, Adrian First United Methodist Church and Habitat for Humanity of Lenawee County.
College of Health and Human Services
Dr. Ilene Berson '90, '97 is known for her research in young children's civic engagement. She uses multiple literacies to study how technology influences teaching methods and levels of learning in young children, with a focus on the benefit of integrated co-teaching innovations. Her internationally recognized work on the integration of digital play with tangible technologies in the early childhood environment has inspired the design of digital resources and classroom pedagogies.
She has authored more than 130 publications, has extensively disseminated her research and delivered keynote addresses worldwide. She has been the principal investigator on numerous grants for the Spencer Foundation, the Library of Congress, the Florida Department of Health, and the U.S. Department of Health and Human Services. These grants are used to develop innovative solutions that promote young children's well-being and educational outcomes.
Jesup Scott Honors College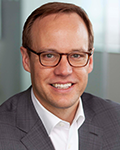 Brad Windbigler '98 is a finance and strategy executive with 24 years of experience in treasury, acquisitions and divestitures, financial planning and analysis, and corporate strategy. His expertise spans capital markets, investor relations and corporate finance.
He is the current vice president and treasurer of Arrow Electronics. Prior to Arrow Electronics, Windbigler served as the chief strategy officer of Western Union Business Solutions. In this role, he was responsible for leading the formulation and execution of the division's strategy, including new market entry, product expansion, partnerships and alliances for a $400 million revenue B2B payments business unit.
College of Law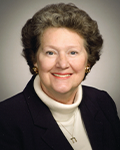 Beverly McBride '66 joined The Andersons, a large local agribusiness, in 1976 where she had an outstanding 30-year career. She held roles that included vice president, general counsel and secretary.
Aside from her employment with The Andersons, McBride was actively involved with the local community. She is a former chair and member of the board of trustees of the Toledo Community Foundation.

McBride was named a Pioneer in Influential Women by UToledo's Eberly Center in 2022. Throughout her career, she paved the way for women in law. She was the second woman president in the first 150 years of the Toledo Bar Association. She also served as a delegate to the Ohio State Bar Assn., the American, Women's and Corporate Bar Assns.
College of Medicine and Life Sciences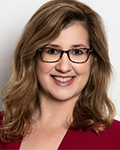 Jennifer Christner '95 has served in a variety of roles in her 20 years as an executive leader spanning both the clinical and education missions. Currently, she is the senior dean of the Schools of Medicine and Health Professions at Baylor College of Medicine.
She successfully led the Liaison Committee on a medical education visit that resulted in the School of Medicine being taken off probation; overseeing a major undergraduate medical education curricular reform effort; and opening Baylor's first regional medical school campus in Temple, TX.
College of Natural Sciences and Mathematics
Ciping Anderson-Huang '88 is the current executive director of the Wei Jingsheng Foundation, a prominent Chinese human rights (HR) and democracy not-for-profit organization. She also serves as the secretary general for the Overseas Chinese Democracy Coalition, a global umbrella association of Chinese democracy and human rights organizations. She has written and published various articles in both Chinese and English that cover HR, compassion, social reality and justice.
Prior to her HR work, Anderson-Huang had a successful career in physics and engineering, designing and developing advanced optical systems in the machine vision industry for gauging and quality control.
College of Nursing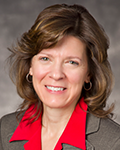 Patricia DePompei '85 has served as president of University Hospital's Rainbow Babies & Children's Hospital in Cleveland, OH and University Hospital's MacDonald Women's Hospital since 2012. She is also the Rainbow Babies & Children's Foundation Chair in Leadership and Innovation.
She has also led the University Hospitals of Cleveland United Way campaigns and served as a Greater Cleveland Health Care cabinet member for United Way and board member of Ronald McDonald House of Cleveland.  She has been honored as the YWCA of Greater Cleveland "Woman of Professional Excellence" and American Red Cross Medical Hero of Greater Cleveland.  In 2011 she was awarded the Michael T. Gyves Prize for Excellence in Obstetrics and in 2013, she was honored at Women of Excellence, Cleveland Corporate Club.
College of Pharmacy and Pharmaceutical Sciences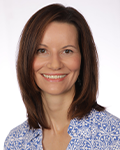 Kelly Ragucci '97 has invested her career in bettering collegiate pharmacy curriculum at institutions across the nation. She is currently the senior vice president of professional development and chief academic officer with the American Association of Colleges of Pharmacy.
Ragucci has published more than 60 peer-reviewed publications and book chapters. She is a fellow of the American College of Clinical Pharmacy and a board-certified pharmacotherapy specialist. She is an active member of a variety of professional organizations, including AACP, ACCP, APhA and IPEC. She has received numerous awards including the American College of Clinical Pharmacy's Education Award, Preceptor of the Year and was named Professor of the Year 10 times over her career.
University College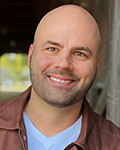 Casey Cornelius '01, '03 is a professional speaker, founder and president of ForCollegeForLife, a leading voice for topics including healthy masculinity and personal development for more than a decade. He travels the country to work with campuses and organizations that want to maximize their potential. Cornelius launched ForCollegeForLife in 2014 after spending more than a decade as a faculty member, advisor and college administrator.

He has been recognized with national and international awards for educational content development and delivery and as a "Spokes-Mo" for his work with the Movember Foundation.