Two-time Alumnus Helps Create a Home For Families in Need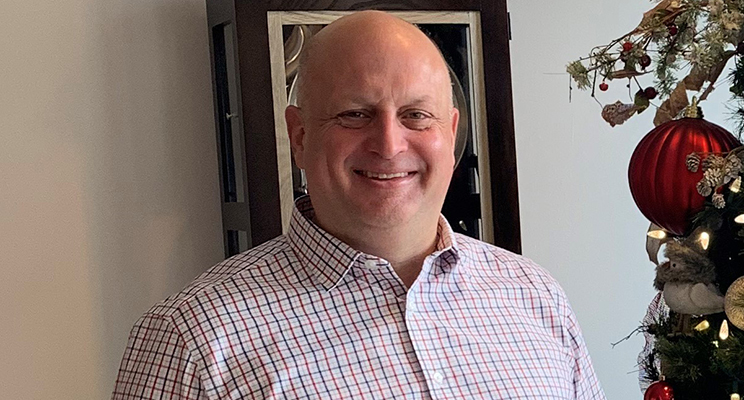 Not every family can be home for the holidays. That's where Chad Bringman '98, '04 MBA steps in – and an organization helping pool the charitable efforts of the northwest Ohio community.
Since 2007, Bringman has served as president and executive director of the Ronald McDonald House of Northwest Ohio (RMH). The location first opened in 1982, as the 44th facility in the nation.
Under Bringman's leadership, a new RMH facility was constructed in 2015, located just steps from ProMedica Toledo Hospital. RMH now serves more than 500 families every year, creating a home away from home for families whose children are receiving medical care at any local medical facility.
When asked about his favorite part about the position, the response was easy.
"I love to be in a position to see so many great people with a common mission and values doing whatever it takes to serve these families," says Bringman. "This team is so visionary, and how we play our part in removing barriers to make healthcare more accessible for these kids is something special."
Bringman's passion for serving his community can be traced back to his time as a UToledo student. He was originally drawn to campus out of a passion for business and because it was commuter-friendly, but his love for helping others ultimately drew him to liberal art studies.
Outside the classroom, his favorite memories were attending football and basketball games. He enjoyed getting to know so many people that have now gone on to do some really great things.
In His Own Words
"Being a student at the UToledo was a highlight for me," says Bringman. "Meeting so many great people and learning so much every day. I know when I finished my Master's program, I missed going to class not only because I missed seeing classmates, but also because learning was something I looked forward to."
As he completed his undergraduate program, Bringman worked full-time as a direct service professional, providing direct care to individuals with disabilities at the Northwest Ohio Developmental Center. After graduation, he moved on to work for the Lucas County Board of Developmental Disabilities and the Epilepsy Center of Northwest Ohio before joining RMH.
He earned an M.B.A. from UToledo while working for the Epilepsy Center.
"Pursuing my M.B.A. was important to me. I was always drawn to finance and economics, and understood the power of the role they play in effective decision making," according to Bringman.
The holiday season is one of the best times of the year at RMH. The common areas of the House are decorated, and the team is fueled by the idea that they are providing a place for families with sick children to rest, relax and refresh.
"During the holidays, we see so many great people, groups and companies doing so much for us to be able to pass along to the families we serve," says Bringman.
"We appreciate all their support so we can pass it along to families at such a difficult time in their lives. To see the great in people at the holidays, along with the incredible gratitude from the families, is so great. I am so proud of the community that we serve."