UToledo Provides Alumni Key Ingredients for Recipe App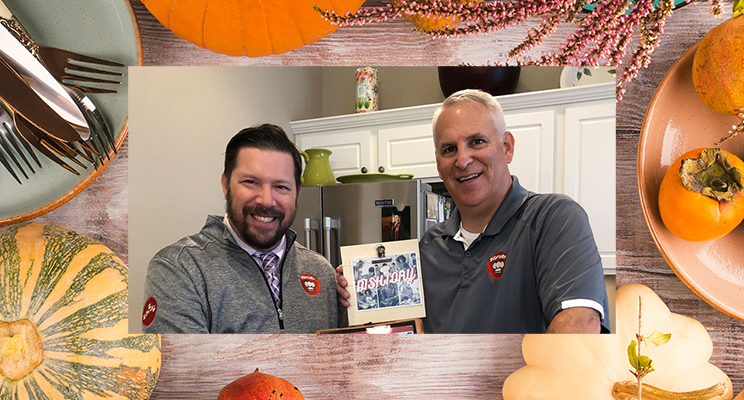 With the holidays quickly approaching, many of us will find ourselves tabbing through cookbooks, scrolling on Pinterest or sorting through passed-down recipes from loved ones to make during this special season.
Daniel Zawisza '06, a graduate of the John B. and Lillian E. Neff College of Business and Innovation, found himself in a similar situation in December 2019. He attempted to make his mother's sugar cookie recipe, but the result did not taste the same as he remembered.
He called his mother for help and she left him a detailed recipe as a voicemail for him to follow. "So I have not only my mom's recipe, but I have it in my mom's voice that I don't think can be replicated in any cookbook," Zawisza said.
This sparked an idea.
Chris Kozak '93 had a similar "a-ha" moment in realizing this business opportunity: With family roots in the restaurant business, he and his wife were always asking his mom for recipes. Kozak realized there was an easier way: Give everyone the ability to record and save recipes, from a delicious dish at a backyard cookout to recipes that have been passed down through generations.
Joining forces, the two founded and created an app called Dishtory that allows users to save and share family members' recipes in their own voice.
With a solid idea in hand, Zawisza and Kozak leaned on what they learned from UToledo to bring the app to life.
"A fellow Rocket talked me into an accounting minor, and I used that to set a rough budget for the app," said Zawisza. "The group projects helped Chris and I with the pitches that we used to launch the app. Something as simple as what we learned in our speech classes, about preparing a Powerpoint presentation, helped us get off the ground."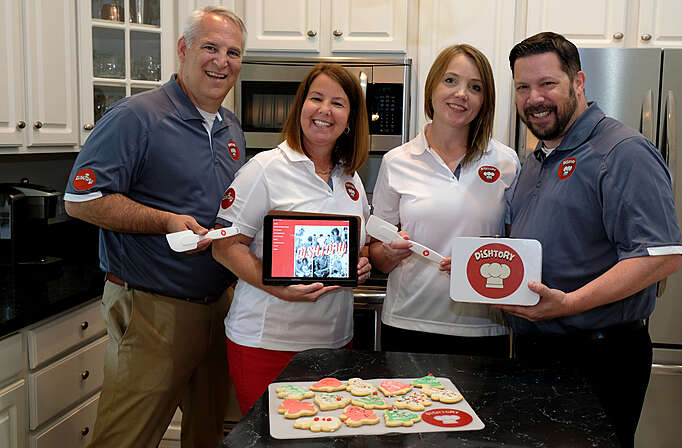 Practicing patience was also very important in the development of the app. It took Kozak almost 18 months from design to development to finally having it available for download. The app dropped in June 2021 after two years of background work.
If you also have an idea that you would like to turn into an entrepreneurial venture, both Zawisza and Kozak have some advice to share:
Make sure you use all your resources available to you.
Kozak always says, "We don't know what we don't know."
Make sure to use your local Chamber of Commerce, they can tell you where to start and give potential resources.
Ask people in your personal network for advice.
Social networks like LinkedIn can give you ways to get in front of someone who may be able to help.
Make sure you have a good pitch deck with a realistic budget.
If possible, create a potential prototype of how your idea works.
Zawisza also encourages his fellow alumni to return to campus when you can: "The footprint is changing. You might be surprised to see how its evolved and be ready for a party at home football games!"
Pictured at top: Daniel Zawisza '06 and Chris Kozak '93