Your Alma Mater / A Great Weekend to Come Home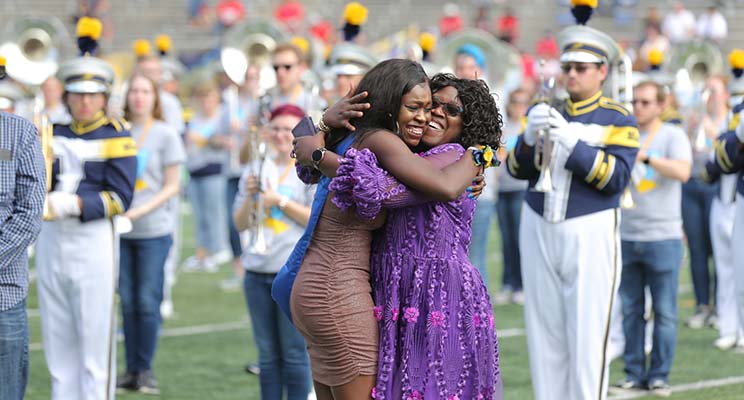 What an amazing weekend, Rocket Nation!
We were finally able to gather in person once again to celebrate Homecoming and the centennial year of the Alumni Association. With this being my first in-person Homecoming as the association's executive director, this season has been exceptionally rewarding.
Along with our entire Alumni Association team, I was excited as ever to see friends, family and fellow alumni back on campus. It served as a great testament to the love and support we all have for our alma mater.
On Friday, we gathered in the auditorium of the Thompson Student Union to recognize distinguished alumni from all University colleges and presented the Gold T, Blue T, Edward H. Schmidt Outstanding Young Alum, and Special Recognition Blue T and Gold T awards. I'm pleased that we were able to come together and safely honor the accomplishments of these alumni who have made UToledo proud.
Before the Rockets took on Northern Illinois, thousands of alumni and friends came to the William and Carol Koester Alumni Pavilion for our pregame party, listening to the Rocket Radio Show and enjoying free snacks.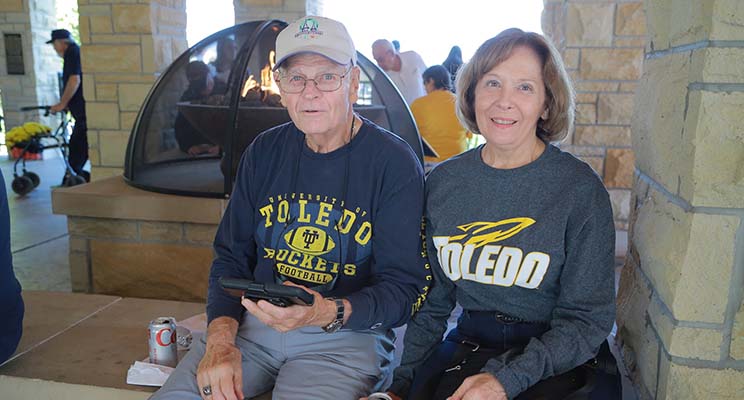 Homecoming weekend was also a prime opportunity to celebrate the Alumni Association's centennial! For an entire century, we have served as a hub to aid alumni in staying connected to the University and one another across the globe.
As we look ahead, I hope we can all continue this momentum to make the next 100 years of the Alumni Association the best ever.
Stay safe and stay well!
William L. Pierce '99, '09
Associate Vice President of Alumni Engagement
Executive Director and Lifetime Member of The University of Toledo Alumni Association