Your Alma Mater / What a Difference a Year Makes!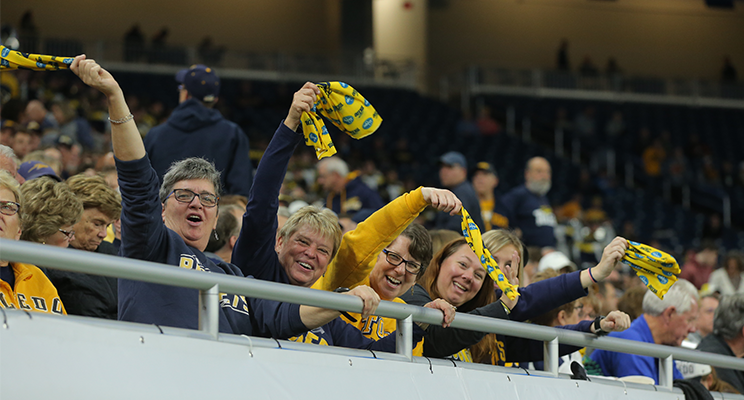 Preparing for Life After the COVID-19 Pandemic
At this time last year, many of our in-person engagements had been canceled for the safety of our staff and guests throughout the COVID-19 pandemic. We headed into uncharted waters not knowing where we would end up. Fast forward 12 months: We managed to complete 114 events — many of which were virtual — and successfully connected with more alumni outside of the Ohio region than in previous years.  
While I'm certain that none of us want to experience another pandemic, the time forced us to be creative in how we connect with you. Zoom and WebEx became common terms in our planning meetings and precise login instructions became imperative. But we did it, and we did it together. This is not only a credit to the hard-working people I get to call colleagues everyday — but to you, our alumni, who were willing to pivot with us and provided an abundance of grace as we "figured it out." 
As my team and I head into what will most certainly be a busy fall season, I simply want to say thank you for sticking with us, thank you for being willing to embrace technology, thank you for your kind words and supportive feedback. You made a tough time easier for us and for that, we are grateful! 
Stay safe and stay well!
William L. Pierce '99, '09
Associate Vice President of Alumni Engagement
Executive Director and Lifetime Member of The University of Toledo Alumni Association