UToledo's 2021 Day of Giving Launches Wednesday
A Chance to Make a Difference
The 36-hour, fourth annual Day of Giving campaign at The University of Toledo is happening April 7-8, and it will succeed thanks to your support! But why wait to make an impact on the students, colleges or programs you care about most? Early donations still count — and whether you donate $1 or $100, we hope you'll be one of 2,021 donors helping to fuel tomorrows for our students, researchers, patients and student-athletes.
Make Your Gift by Noon April 8
Your Generosity Helps Us Fuel Tomorrows
Nearly 90% of all Rocket students need, and receive, some type of scholarship or grant to attend college. Through Day of Giving, you can also make a difference for our caregivers and northwest Ohio communities. Together, we will ensure that an unexpected health event doesn't spell financial ruin for the most vulnerable.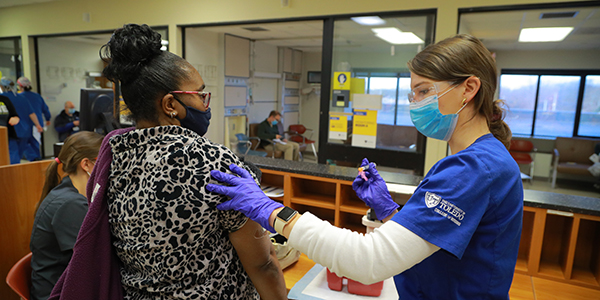 Other Ways to Show Your Support
Become an online advocate to boost the campaign's impact on social media.
Use #RocketForward to tell your story and encourage others to give!
Questions about Day of Giving? See our full list of FAQs about the campaign.