Career Corner / Help Us, Help Rockets!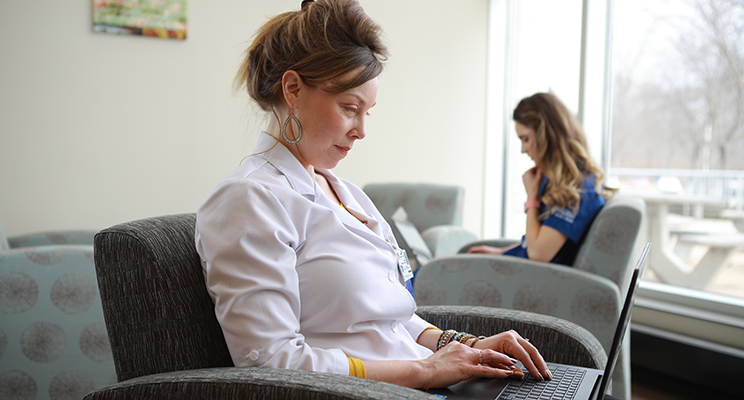 As you may know, the recruiting season is well underway for spring 2021 graduates. Some of you may recall the anxiety surrounding the decisions you had to make as the reality of becoming a "real" adult rapidly approached.
UToledo Career Services, Business Career Programs and the Shah Center for Engineering Career Development have planned a comprehensive list of events that include six targeted career fairs to prepare students for their next step. As mentioned in previous articles, these events and programming are available to any alumni looking for their next career opportunity. Please reach out to the main Career Services office for assistance:
For those of you who may not be in the market for a career change, we would love to ask for your support in sharing your experience, knowledge, and opportunities with our fellow Rocket job seekers. You may be wondering exactly how you can help and what that may look like. Well, look no further:
All three career services offices plan events throughout each semester to prepare students for the job and internship market. These events include but are not limited to mock interviews, resume reviews, professional image workshops, and industry panels. Most of the events that we provide are centered around giving participants the knowledge they need to make the best impression during career fairs and subsequent interviews.


---

Participation from alumni is a key element in our efforts to help students through that process. We have found that interacting with employers and alumni greatly increases students' ability to feel prepared for upcoming recruiting events. Alumni have served as mock interviewers, information panelists, resume reviewers and registered employers looking to hire fellow Rockets.
Those are just a few examples of how you can partner with Career Services to help current students launch their career. We, including our students, would be honored and grateful for you to share your experience or opportunities with us. Check out our contact information below to get involved: