Your Alma Mater / Thank You for Supporting Us in 2020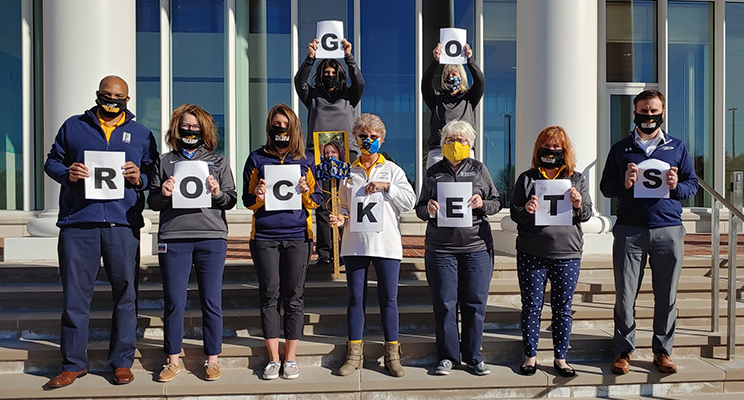 As we prepare to close out one of the most "interesting" years in modern history, I would like to thank all of you for your unwavering support. As you know, we are an Alumni Association that is accustomed to hosting over 175 in person events each year. And while COVID-19 has dramatically impacted our ability to fellowship with you, you've stood by the Alumni Engagement Team as we've pivoted to a variety of virtual options that, based upon your feedback, have been well received. Perhaps we will see some new traditions form, as it is likely virtual engagements are here to stay for a while.
We've worked hard to provide a variety of appealing virtual programming while attempting to honor traditions.
I look forward to what the coming weeks have in store as we count down the days of 2020 and optimistically prepare for 2021. As you may have read in this edition of the Alumni Association eMagazine, we are launching our first ever virtual book club, which will be free to join and does not require a UTAA membership. I hope that you will consider joining us for what should be a fun way to start the new year.
Happy holidays, Rocket Nation! Stay safe and stay well!
William L. Pierce '99, '09
Associate Vice President of Alumni Engagement
Executive Director and Lifetime Member of The University of Toledo Alumni Association